Smile! It,s nearly christmas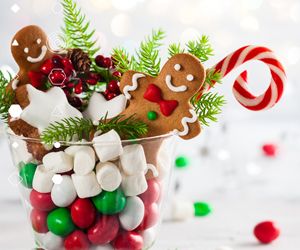 Christmas day is very nearly here (hooray!) and you're probably looking forward to all sorts of festive treats. And while Christmas is certainly a time for indulgence, it's sometimes all too easy for our oral hygiene to take a back seat to more exciting pastimes.
So we thought we would give your smile an early Christmas present: here are some of our top tips for looking after your teeth – and braces – this Christmas.
1. With parties aplenty, your brushing technique may start to suffer over the festive season. But while that pillow is oh so tempting, make sure you're brushing for at least two minutes, twice a day – we quite enjoy brushing along to our favourite Christmas song at this time of year!
2. And don't forget to floss! It's just as important as brushing and will ensure there are no morsels of food left between your teeth, ready to cause Christmas chaos (decay).
3. As Christmas is a time for giving, why not treat yourself to a new toothbrush if yours is more than a few months old. It's unlikely to be your most exciting gift, but at least you can sleep well knowing that you're not transferring bacteria between your toothbrush and mouth.
4. Sugary treats are even harder to resist at Christmas, with tins of Roses and Quality Street close at hand, but try to limit the number of times you enjoy sweet foods throughout the day (ideally to mealtimes). Your teeth will definitely thank you for it.
5. And why not avoid the sweet stuff by enjoying less damaging snacks such as cheese and nuts. You'll be pleased to hear that turkey is also tooth-friendly, so go ahead and say yes to a second helping!
Most importantly though, have a very MERRY CHRISTMAS and a Wonderful New Year.